Roast Level: Light Roast
Notes: Blackberry · Merlot · Walnut · Wild

Free shipping on every order
Easy management of your subscription
Score a Free T-Shirt
Mr. Shore Ourago was introduced to us through Crop to Cup via a network of smallholder farmer exporters in Sidama and Yirgacheffe. In 2020, we traveled to Ethiopia to meet Shore and his family.

Shore's son, Adugna, is the organizer of this smallholder group, having grown up in a strong coffee-producing family. In the 1940s, Shore's father (Adugna's grandfather) was a farmer in the then-sparsely populated Kochere highlands. He began planting coffee after purchasing 10 hectares of land in the neighboring Kebele, Rego. Shore grew up assisting the family business and began his life carrying out the same work as his father. According to Shore, coffee farming is his one and only life business, and he now employs 22 staff during peak harvest.

Shore manages his farm by using organic manure, intercropping with nitrogen-fixing plants, and shade trees. While his farm is too small to cover the cost of organic certification, he says he manages his farm organically best to support the coffee tree varieties native to his region. He contributes funds for local school administration and road construction in the community.

The smallholder-exporter context is difficult, requiring large enough volumes for a single farmer to export and the knowledge and means to register as an exporter and properly arrange all documentation. Adugna provides this service to both his father (Shore) and several dozen other farmers he supports throughout Sidama and Yirgacheffe.
---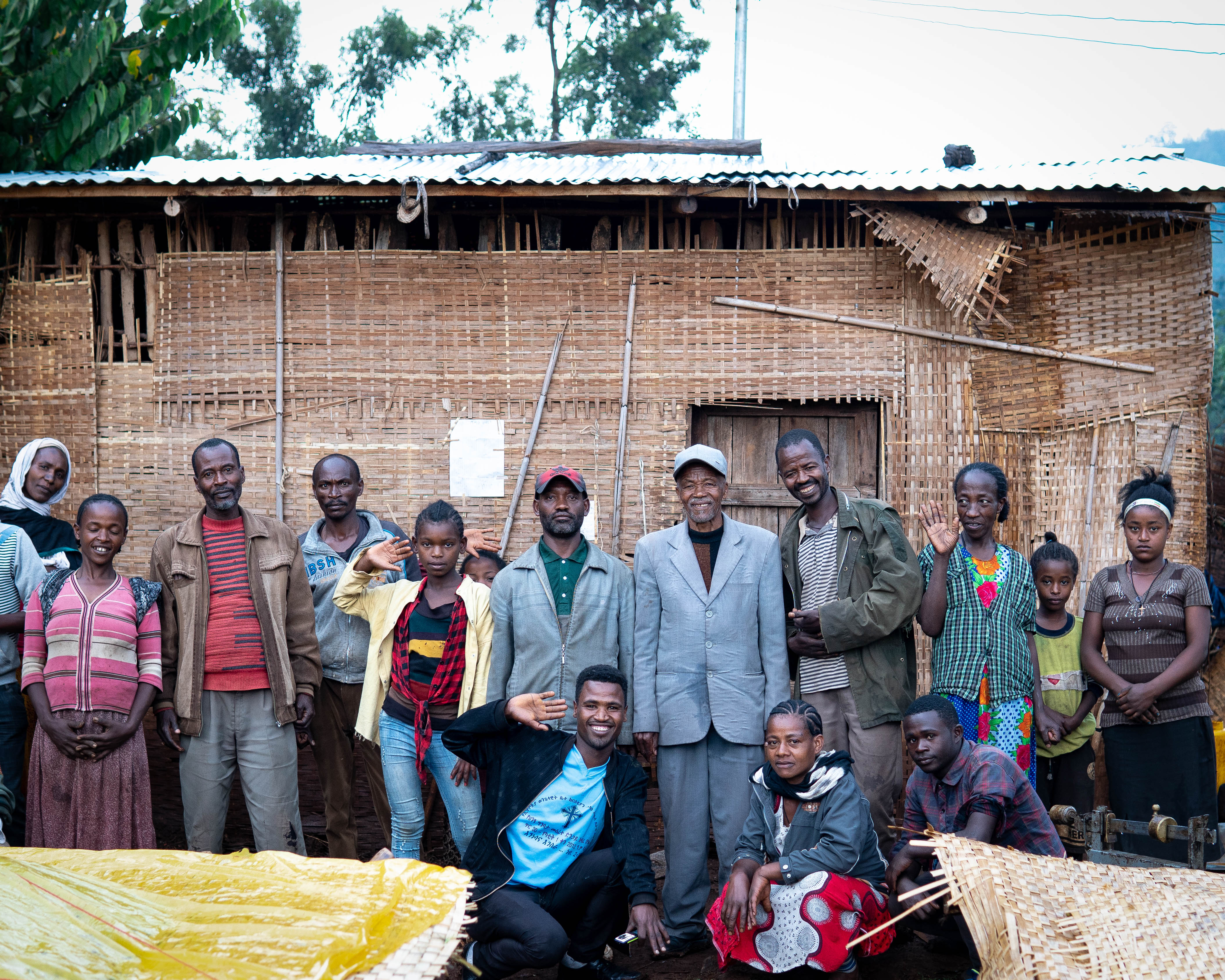 About the Coffee
Shore Ourago and Ourago Family


Tasting Notes
Blackberry · Merlot · Walnut · Wild